Jason and Xavier, members of our Verizon PRISM ERG, share their inspirational stories this Pride Month.
At Verizon, we're proud to foster an inclusive environment where all V Teamers can be their authentic selves. This Pride Month, our theme is "Words of Pride," as we amplify the voices of our LGBTQ+ V Teamers through events, storytelling, volunteerism, and more.
Talk about inspiration, these two members of our Verizon PRISM ERG (employee resource group) live pride each day to the fullest.
Accepting yourself.
As a child, Jason Aronne knew he was gay. But, he was afraid to truly accept himself out of fear others wouldn't accept him. As a result, he ignored this part of his identity into adulthood. "It wasn't until I was about 28 when I finally stopped denying who I truly was," he said. "When I told my family, everyone's response was, 'We knew. We were waiting for you to accept yourself.' My family has been and is extremely supportive of me."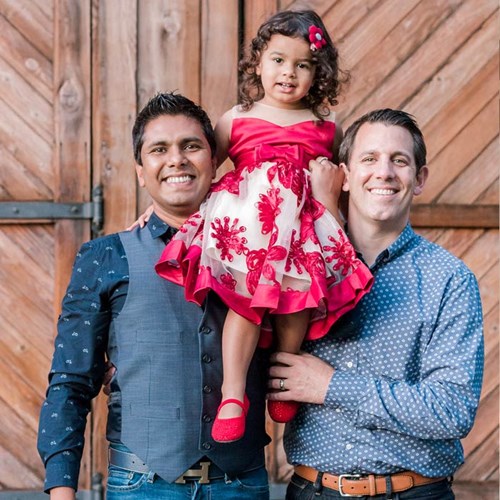 Today, Jason is unafraid to live his truth. He and his husband are proud parents to a beautiful daughter. Their path to fatherhood wasn't an easy one. After the adoption agency they were working with went bankrupt, Jason and his partner thought they'd lost all hope.
Then, they decided to try surrogacy, and in 2018, they welcomed their daughter Alessandra into the world. They now educate others by sharing their journey, even writing a children's book called "A Quokka Life" to teach kids how different families are created.
New beginnings.
As a V Teamer in Verizon Business Group, Jason brings his authentic self to work each day. But, it took him three years to feel comfortable enough to come out at work. Being promoted to a new role gave Jason a fresh start, and he promised himself he would no longer hide so he could be the most productive and successful version of himself.
Joining PRISM was another big step in helping Jason feel accepted and included. In addition to meeting others who have had similar experiences, the group has also helped him build skills and reach his professional goals.
"Prism gave me a safe place to be myself, be heard, and find my tribe within the company. Being an out gay leader in a large corporation can be lonely. Having an ERG helps bring us together so we can be seen. Prism allows us to encourage and motivate each other so that we can all move up in our careers."
Advocating through activism.
V Teamer Xavier White has always been passionate about using his voice to help others. When he was 17, he founded a charity dedicated to LGBTQ+ rights in education. In addition to serving as an advocate, being a proud member of the LGBTQ+ community has also helped him create strong bonds and friendships.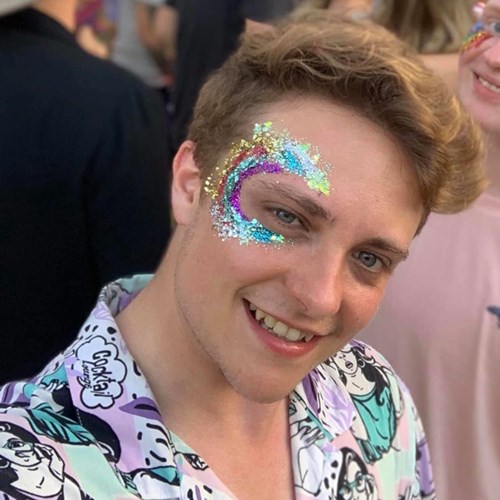 "I've been openly gay for my whole career. I've found that the more open I am about it, the more people are accepting," he shared. "Learning to be free and totally, unapologetically me was one of the most important and liberating lessons of my life."
A safe space for all.
In addition to his role as a marketing manager, Xavier is also a proud member of PRISM. The ERG allows him to have a safe space: "Simply having a community can be incredibly powerful and energizing," he shared.
The first time he attended a PRISM meeting, he was blown away by how liberating it felt to talk freely and brainstorm ways to create meaningful change inside and outside Verizon.
"We revealed our vulnerabilities and spoke about the importance of pronouns and community labels for personal identity," Xavier said. "It was so empowering to be able to talk freely on these topics with like-minded people."
"While Pride Month is about the LGBT+ community, it's also about each and every one of us — regardless of sexual orientation or gender identity — standing up and saying, "I know exactly who I am in this world and I'm proud of that." Once we know who we are in this moment in time, we can start to help others on their journey."