V Teamer Aleena T. brings STEM to students, schools, and the community.
Dream it. Build it. Do it here. That's the mantra for V Teamer Aleena T. who took her dream of bringing STEM education into low-income communities and made it a reality.
Geared Up, a program founded by Aleena, is introducing young dreamers to the world of science and technology.
Best of Both Worlds
Engineer by day, leading a non-profit by night — Aleena does it all. As a Data Scientist on the Verizon Business Group's System of Insights team, she combines her love for engineering with her passion for giving back.
During her time at Southern Methodist University (SMU), Aleena reflected on her own experience growing up with little access to STEM education and wanted to give back to others in similar situations with greater opportunities to learn about the subject. While at SMU, she discovered a passion for engineering and building things and wanted to take her newfound drive to her local community.
Aleena came from an independent school district, in Irving, Texas, that offered no STEM programs. She concluded that many children like herself may not have the opportunity to explore and find their passion in STEM if it's never presented to them in school. This led her to create the Geared Up program to introduce kids to engineering and other sciences at a much earlier age.
"The spirit of the program is to provide equal opportunities for all children to gain hands-on experience with STEM."
Geared Up
Initially, Geared Up was rolled out in local schools surrounding the SMU area. But, Aleena had much bigger plans for the initiative.
"Their excitement was so contagious, I set a personal goal to expand Geared Up to a national level," she shared. "By collaborating with the Office of Engaged Learning at Southern Methodist University, I accomplished that goal and set up full-day immersive STEM programs for students and teachers in military-based communities around the country."
Today, Geared Up is an official non-profit organization that introduces different engineering disciplines and hands-on projects to students who may not have otherwise heard about STEM learning.
Rising Star
Aleena's efforts were recently recognized by Globant, a digitally native company focused on bringing together innovation, design, and engineering. She was honored with the Rising Star Award as part of the Globant Awards - Women that Build Edition US & Canada.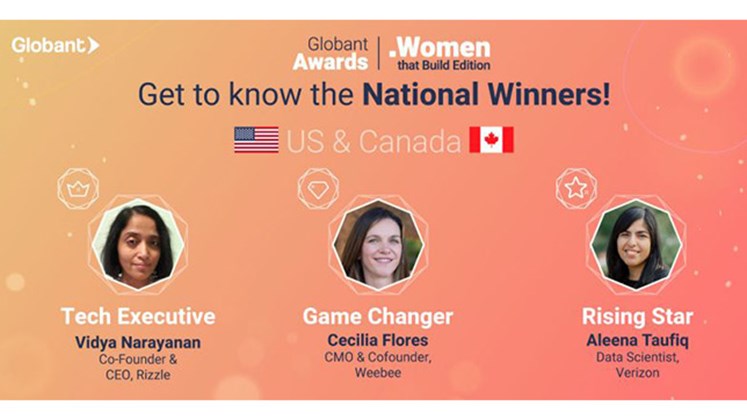 On winning the award, Aleena gave her thanks to judges, nominators, and the organization as a whole. She concluded by showing much enthusiasm for her profession, stating, "I love being a woman in technology and paving the way for the future generation of leaders!"
"My hope is to continue to make an impact on students and make people realize that women in engineering can do amazing things."
By continuing to expand the program's reach, Aleena hopes to bring STEM education to students all over the world. To learn more about how V Teamers get involved in their communities, check out our volunteer page.