Meet four of our #VerizonThriveApprentices who share their excitement to begin their journeys on the V Team.
Welcome our first-ever cohort of Verizon Thrive Apprentices! As part of our newly launched program, we have 21 apprentices joining us who are ready to pursue their ambitions as Full Stack Java Developers.
In partnership with Generation and Multiverse — and in line with the human prosperity pillar of our Citizen Verizon corporate social responsibility platform— our apprentice program offers vocational training and opportunities for individuals to thrive. After beginning their journeys in Generation's Full Stack Developer Bootcamp in March, 21 learners were chosen to join the V Team as apprentices.
To kick off the program, we're highlighting four apprentices who share their powerful and inspirational stories and how they're taking the next step in reaching their full potential.
Life stops for no one.
From firefighter to security officer, Johnny Tyson III has worn many hats throughout his life. He wasn't aware of the opportunities that were available to him without a degree, but he knew that he wanted to succeed for himself and his family. Then he came across Verizon's Thrive Apprenticeship Program.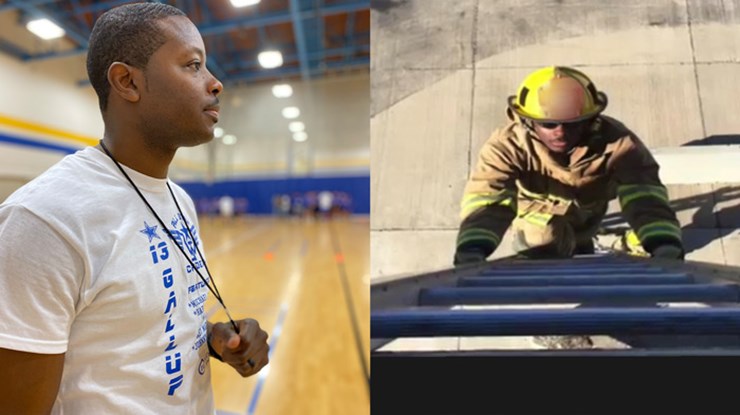 As he was going through the pre-apprenticeship boot camp, Johnny continued to work full-time as a firefighter. He also experienced the birth of his child less than a week into the program. Amidst everything going on in his personal life, he was excited to receive the offer to become a Verizon Thrive Apprentice.
Johnny hopes to lead and inspire others to be the best version of themselves. He shares, "My ultimate career goal is to display a great example to my kids and family and inspire them to reach for their goals because it is possible."
"My goal is to find my strengths and excel while inspiring others around me to do the same. More importantly, I want to embrace my journey and be an asset in every area that I am part of."
Do what you love.
Following the passing of her sister, Sharon Kindles was devastated. Not only had she lost her sister, but she was also working as a detention officer at the facility that housed the man who tragically took her life. When Sharon realized how unhappy she was, she remembered one piece of advice from her sister: "Always do what makes you happy." In February 2020, Sharon did just that and began taking online courses to learn to code.
While her ultimate career goal is to become an Interactive Web Development Manager, Sharon also has a strong desire to give back to the community. She wants to use her skills in coding to help support businesses by implementing innovative learning solutions.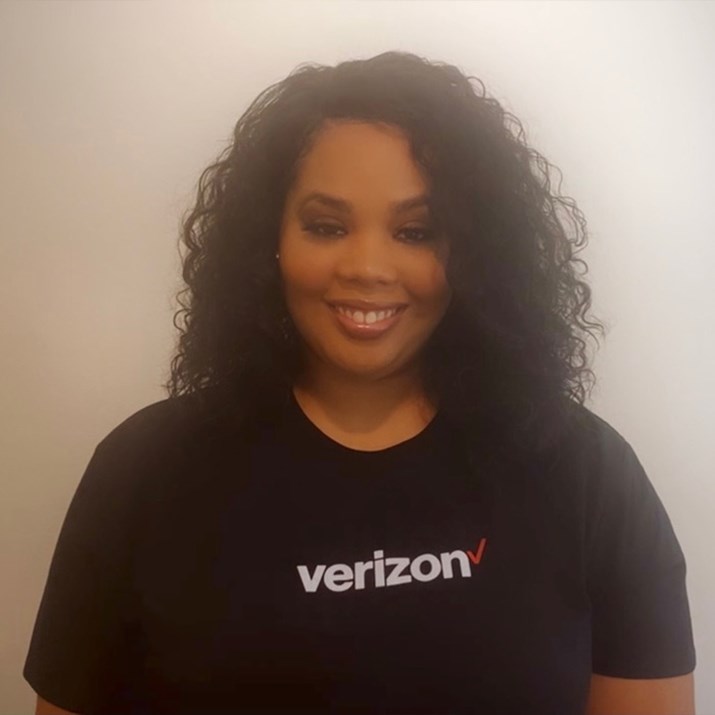 "I have always wanted to be a part of creating something or solving problems that the world can benefit from," Sharon said. "Since solving problems is something I really enjoy, I feel like this is the right career path for me — especially if it can help better the world."
As for the apprenticeship program, she is most looking forward to taking a hands-on approach to learning while making a difference in the world of technology.
"Everything that Verizon has accomplished has impacted the world tremendously and it's something I want to be a part of. Participating in this program will not only help me gain the skills I need to become successful, but it will also allow me to learn from and work alongside individuals who are making a difference."
When one door closes, another door opens.
Being laid off from his job amid the Covid-19 pandemic was a big challenge for James Gordon. As part of his career in marketing, he loved working collaboratively with others.
He was especially intrigued by his interactions with web developers and designers — this was an area that piqued his interest. When he lost his job, he saw a silver lining in his situation and used it as an opportunity to explore the tech field and gain some vocational training.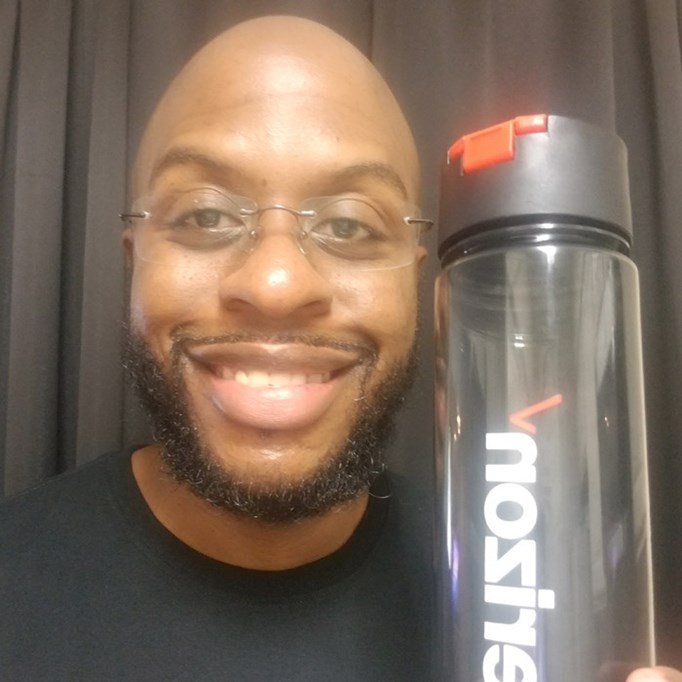 "Initially, the layoff definitely took a toll on me," he said. "However, from this experience, I learned perseverance and developed a growth mindset. This has forever changed the way I view obstacles and approach my goals."
As he further grows, not only does James hope to realize his dream of becoming a Full Stack Java Developer, but he also wants to give back to others. His ultimate goal is to help people with physical and learning disabilities accomplish tasks more easily via AI and Machine Learning.
"My experience has been incredible. I've had the opportunity to learn a number of technical skills and languages, as well as work with great instructors and people. Everyone has been awesome and a pleasure to work with."
Turning the page.
Having previously earned an AAS in Web Development, Crystal Morris encountered many obstacles in her job search as every role of interest required several years of experience. Unable to pursue a career in web development, she took on essential customer-facing roles. She was unexpectedly laid off during the pandemic and found herself at a crossroads.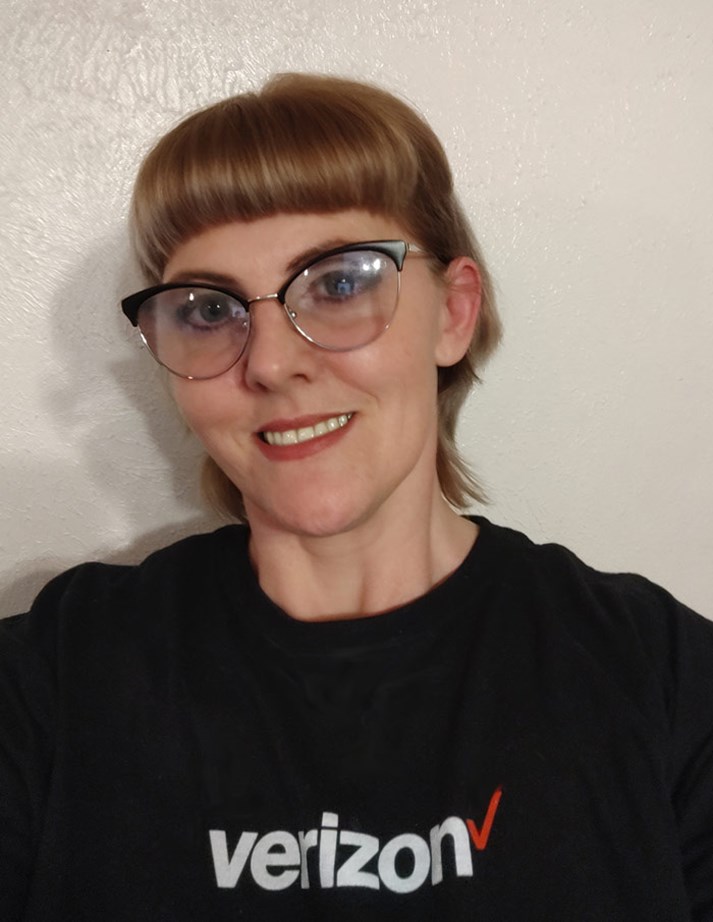 She took this opportunity to pick up where she left off and pursue her true ambitions. "I chose Full-Stack because I like to know how it all works," Crystal said. "Being capable of building an entire project from start to finish is one of many goals for me."
After battling domestic violence and homelessness, she's eager to turn the page and begin the next chapter in her life, learning new skills and moving forward in the best way possible.
"The Verizon family has made me feel welcome. I am really excited to learn new skills with renewed confidence in a company where I see myself long-term."