Hear from three V Teamers as they share their experiences.
As a global technology leader, Verizon is proud that our V Teamers represent a wide range of cultures and backgrounds. Here are three V Teamers whose journeys have taken them from their hometowns in the Caribbean to Verizon's Global Network and Technology team.
Read their stories on their experiences and perspectives on diversity and inclusion that were featured as part of Caribbean Heritage Month in June.
Narda C. - Verizon Network Operations
In her Verizon role, Narda C. is responsible for managing an automation and integration team that plays a major role in providing efficiency and saving costs for the organization. Outside of work, Narda is committed to standing up for causes that she supports. She is currently a trustee on the board of the Black Parents Workshop Inc (BPW), an organization founded to advocate for Black students in the South Orange and Maplewood school districts of New Jersey.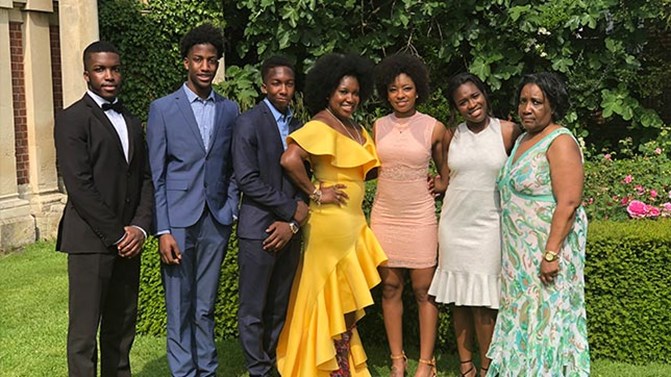 Q&A with Narda C.
During my 19 years at Verizon, I have always been fortunate to work in very diverse organizations. When I transitioned into a leadership role, at no time did I feel excluded, however, there is always more that can be done to advance diversity of thought.
After migrating to the United States, I found that science was always my strong suit. Both of my parents were in the health field in Jamaica, and my father loved science and encouraged me to imagine the impossible. The plan was to become a pharmacist. However, over 19 years ago, I started working for one of the largest wireless technology companies, and it afforded me the opportunity to get more involved with STEM.
Today, I am proud that my team has grown into developers who use code to address over 300K transactions, which normally would require human interaction. It's a huge gain in efficiency for the organization. Year to date, we've saved over 19k hours.
Put your family first and treat others as you would like to be treated!


Lead by example always!


Listen to first understand!
Sheryl D. - Engineering
Sheryl D. is a network engineer on Verizon's Voice and Video Engineering Core Networking Team who immigrated to the U.S. from Jamaica at the age of 14. Since then, her goal has been to create a successful future for herself.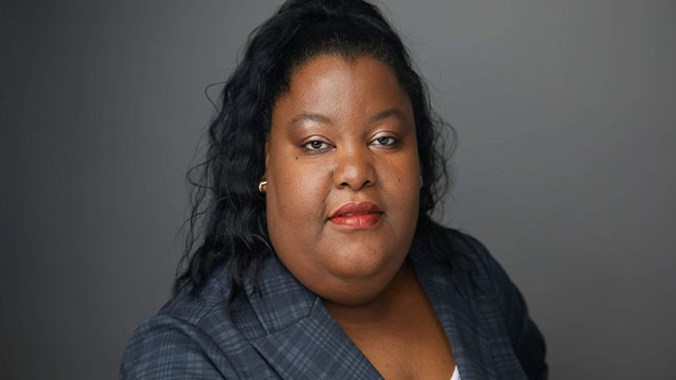 Q&A with Sheryl D.
When it comes to diversity and inclusion, I've had a great experience at Verizon. Since starting with the company, I have been a part of diverse teams and have met so many people from different cultures and backgrounds. This has helped shape me into the person I am today.
I feel that Verizon has fostered a culture of inclusion, supporting all of its employees regardless of their race, religion, or sexual orientation. I have seen our leadership team lead with empathy and openness towards employees, especially through their response to the COVID-19 pandemic. They have been communicating openly and honestly to all levels of the organization on a daily basis, showing that they value all members of the organization. It makes me feel proud to be a part of the Verizon family!
I am an immigrant from Kingston, Jamaica, who came to this country at the age of 14 with the hope of having a bright and successful future here. A personal challenge I've faced is overcoming the feeling of not being good enough.
Emigrating from Jamaica as a teenager, I have always felt the pressure to assimilate. I overcame it by immersing myself in my educational pursuits, and in doing so, built up the self-esteem to know I could achieve anything I wanted to, no matter where I was living.
Your voice matters and you always have something to bring to the table. Knowing that I have a voice and learning how to confidently exercise that voice has been key to my success. Over the years working at Verizon, I've had many positive and supportive mentors and coworkers who have encouraged me to always express my thoughts no matter how insignificant I might think they are.


There is true value in teamwork. Verizon has afforded me the unique experience of working on numerous, diverse teams over the years. I have learned that everyone brings their unique point of view, values, and culture to the team. Valuing these points of view is the key to any successful team and to Verizon as an organization.


Be authentic and true to the person that you are. I have learned that you have to be at a place where you are accepting of who you are to live your life with purpose. You must be open, honest, and respectful. When others see how authentic and confident you are as a person, they will respect you even more.
Arlene H. - Verizon Network Operations
As an Area Manager at Verizon, Arlene H. is responsible for building and maintaining the infrastructure for Verizon's Fios and 5G platforms in the Central Westchester, New York, and Connecticut regions.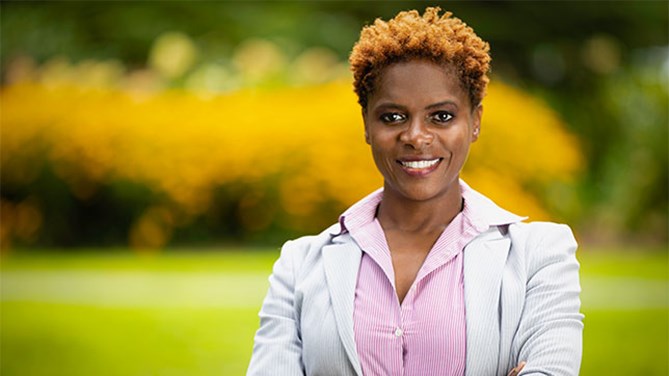 Q&A with Arlene H.
I've had a very positive experience at Verizon, both as a woman and a person of color. I started my career at Verizon as a technician, part of an outreach program. As I took on different roles within Verizon, I felt that same level of inclusion.
One of the biggest challenges I've faced in life was related to my health. I am very active, and that all came to an abrupt end one day when I found myself unable to move or speak. I was incapacitated for four months and tried all the traditional medicines and methodologies. I was determined to find something that worked, and I finally decided to explore naturopathic medicine. I did a lot of research, and with determination, I was speaking within two weeks!
What I have learned form this, both in my personal and professional life, is not to be content with the status quo. Find a solution that works, even if it means going against the norm and thinking outside the box. "If the plan doesn't work, change the plan, not the goal."
Don't be afraid to challenge the status quo. Ask the hard questions and have uncomfortable conversations. If something doesn't make sense or doesn't seem right, question it.

Embrace your current role. Sometimes we get so focused on the next step that we lose sight of where we are. I have learned to pay attention to my current job. Learn it. Master it. Make the best contribution where I am now rather than focusing on what I can do in another position. The best way to help the Business is to develop and improve and make it the best where you are now

Be curious and open-minded. Be willing to look at different perspectives and solutions. Curiosity makes you more flexible and gives rise to innovation — and being the best for the business means being innovative and flexible.