16 finalists represented Verizon at the 2021 Women in Sales Awards (WISA), with two EMEA V Teamers winning big.
The 2021 Women in Sales Awards (WISA) Europe returned as an in-person extravaganza on Dec. 7. Sixteen of our Verizon Business finalists and mentors vied for honors, with Satnam Bhogal (Professional Services) and Helene Bourdon (Bid Management) taking category wins.
This year, WISA received a record number of nominations from 28 countries across the EMEA region, including UK, Germany, France, Ireland, and more. With the awards moving from virtual to in-person, 2020 Verizon WISA winners Franziska Brandl and Hannah Webb, were also recognized at the gala event.
Winning big at WISA 2021.
Satnam Bhogal, Managing Principal Consultant from our Reading UK office, was recognized as the 2021 Professional Services Sales Winner.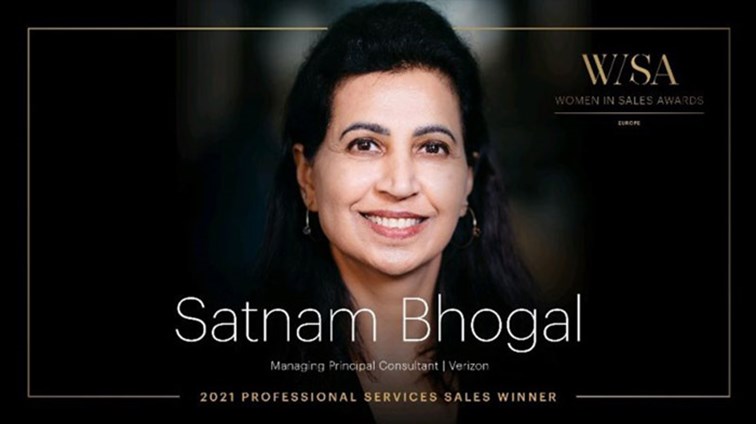 Satnam's passion for investigating and concluding the outcome of an event drove her to pursue a career in professional services. Throughout her career, she has excelled by identifying new opportunities for her clients to help them succeed.
Satnam encourages other women to consider tech and sales jobs and hopes many companies like Verizon will continue to mentor and empower others toward this career path.
"I am honored and really excited once again to hear that I had been selected as a finalist for the fourth year running," she said. "Since the start of my WISA journey, I have reported to three different leaders within Verizon, and being nominated once again by my management and supported by senior management was a success in itself."
Helene Bourdon, Bid Manager from our Belgium location, was also recognized at WISA as the 2021 Sales Support winner.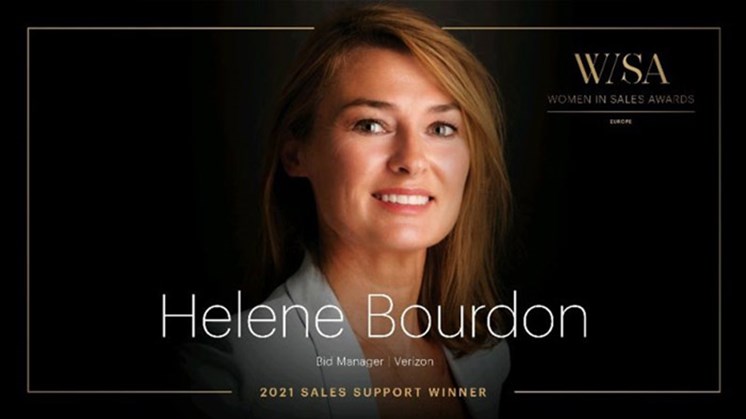 With nearly two decades at Verizon and its legacy companies, Helene came from humble beginnings in a small village in France. She always valued the importance of resourcefulness in her various roles.
Her time on the V Team has instilled a sense of pride to work for a company that shares her values and gives her the opportunity to grow and build. She's also very involved in our Women of the World (WOW) career development program that is designed to equip participants with the skills and capabilities to become leaders and achieve their personal and professional goals.
Helene has this advice for all company leaders: "Value your female employees as full team members, promote their visibility externally and internally, and express your gratitude by nominating them for programs like WISA. They are worth it and will give back even more."
Kudos to all our Women in Sales finalists and mentors.
Our finalists for 2021 included V Teamers across Sales, Customer Service, Sales Support, Finance, and Professional Services.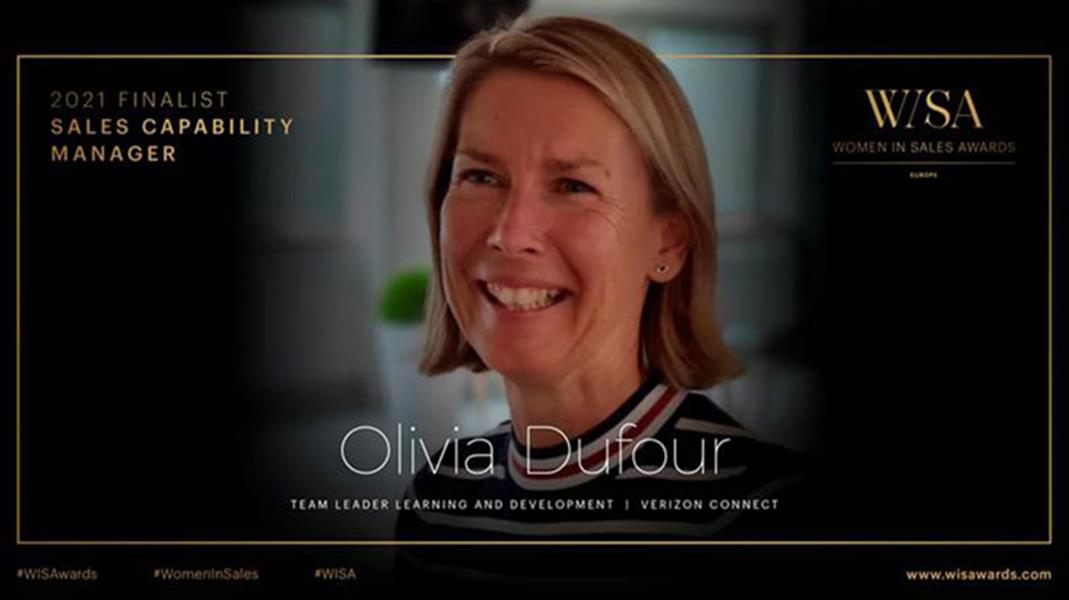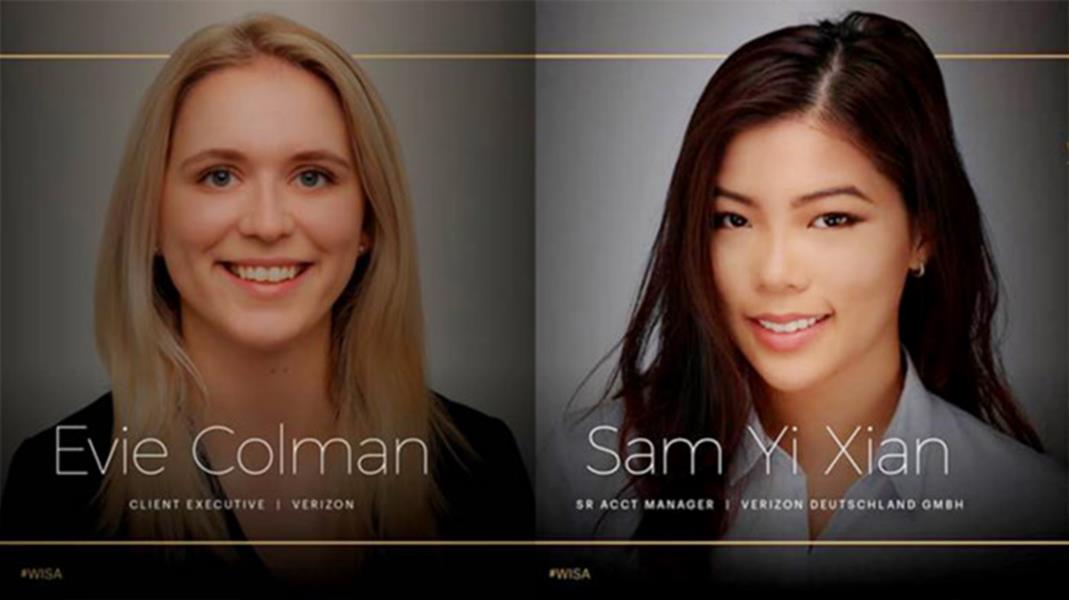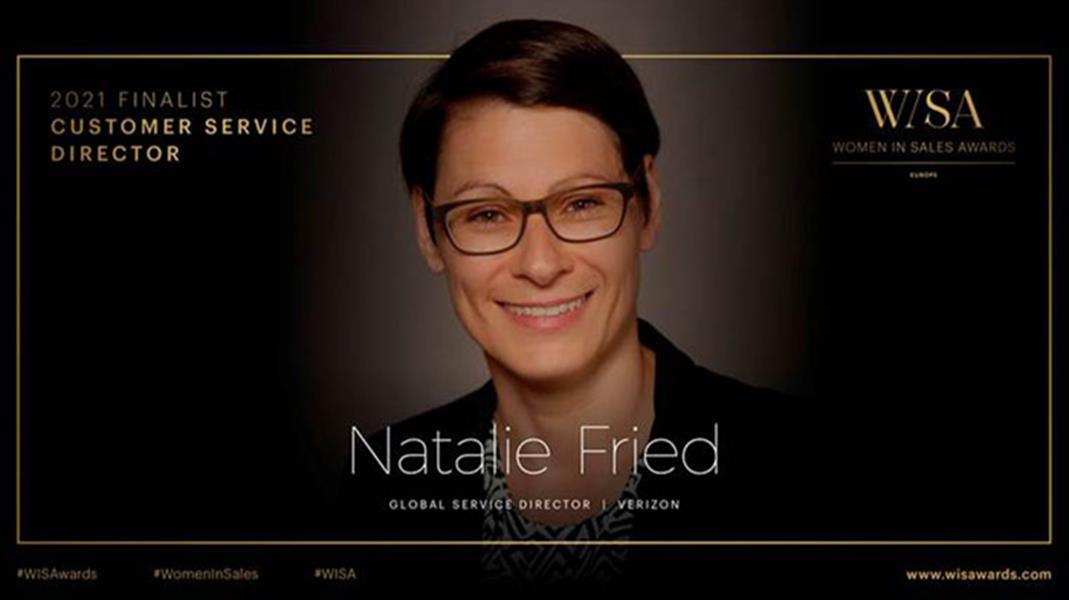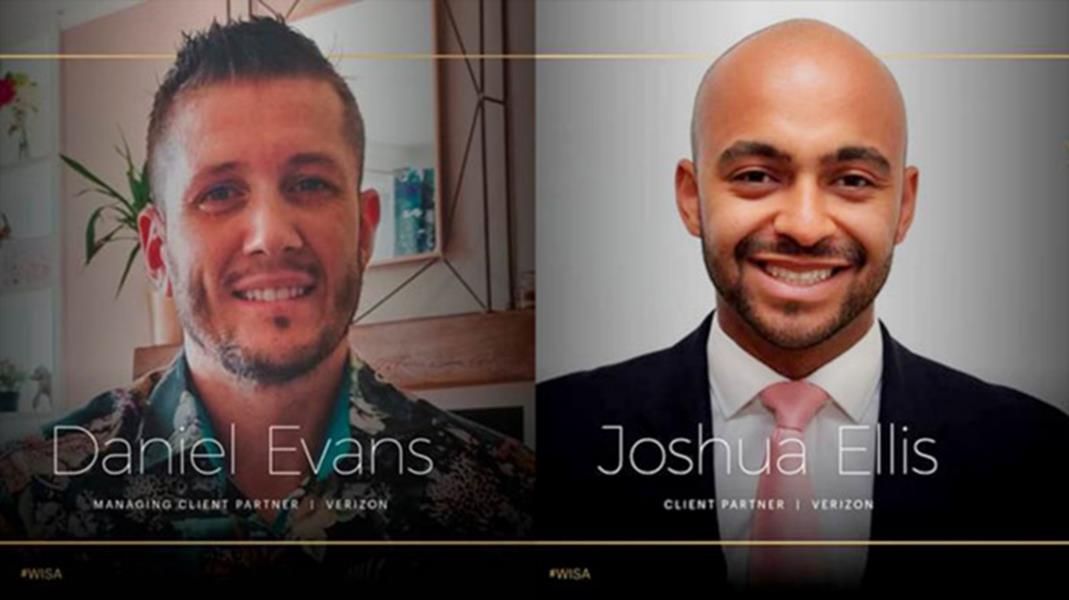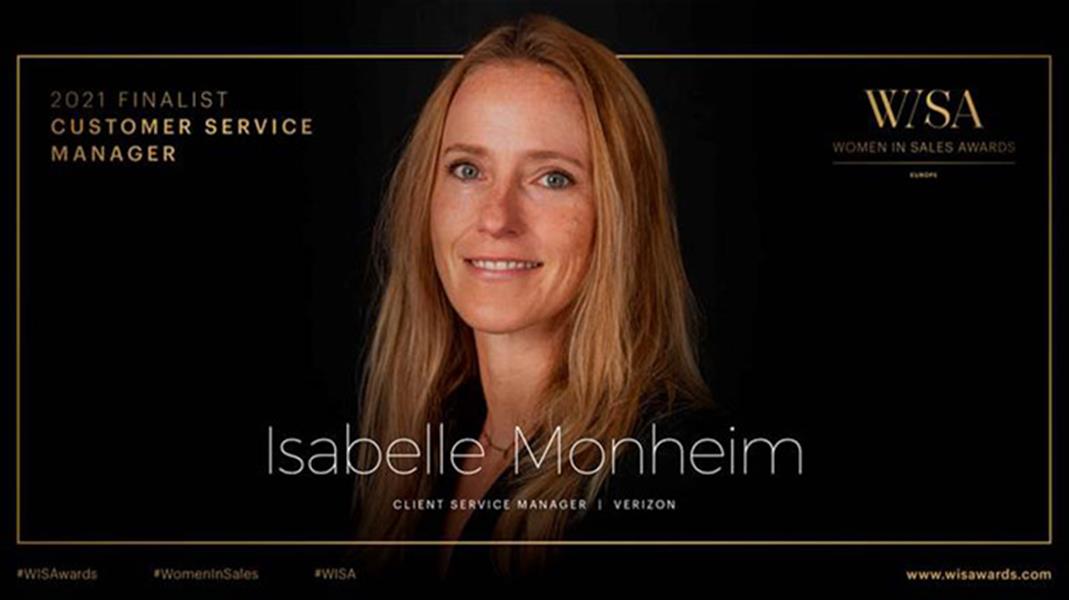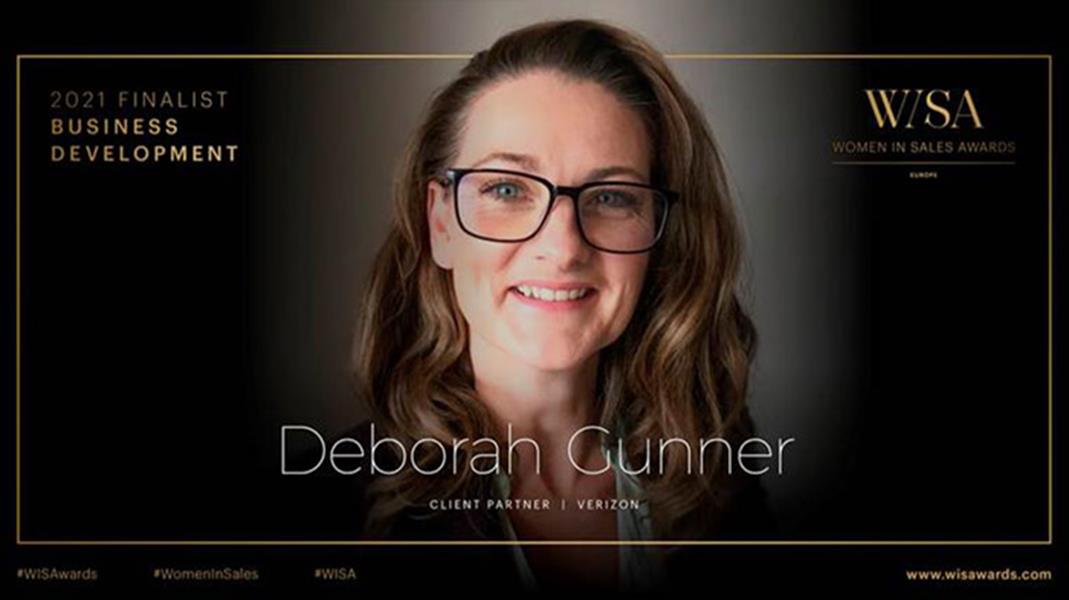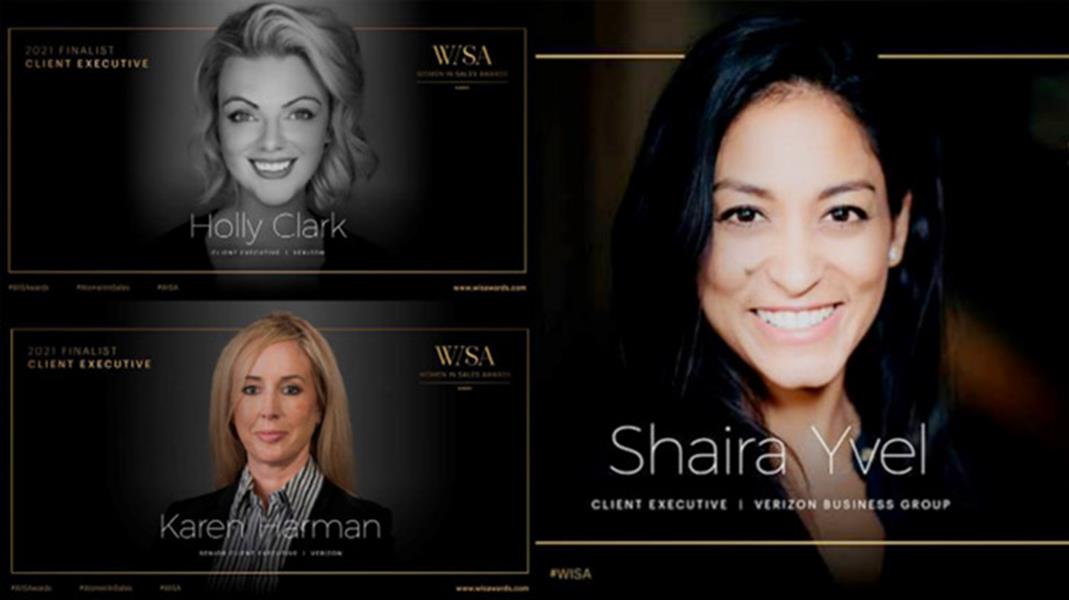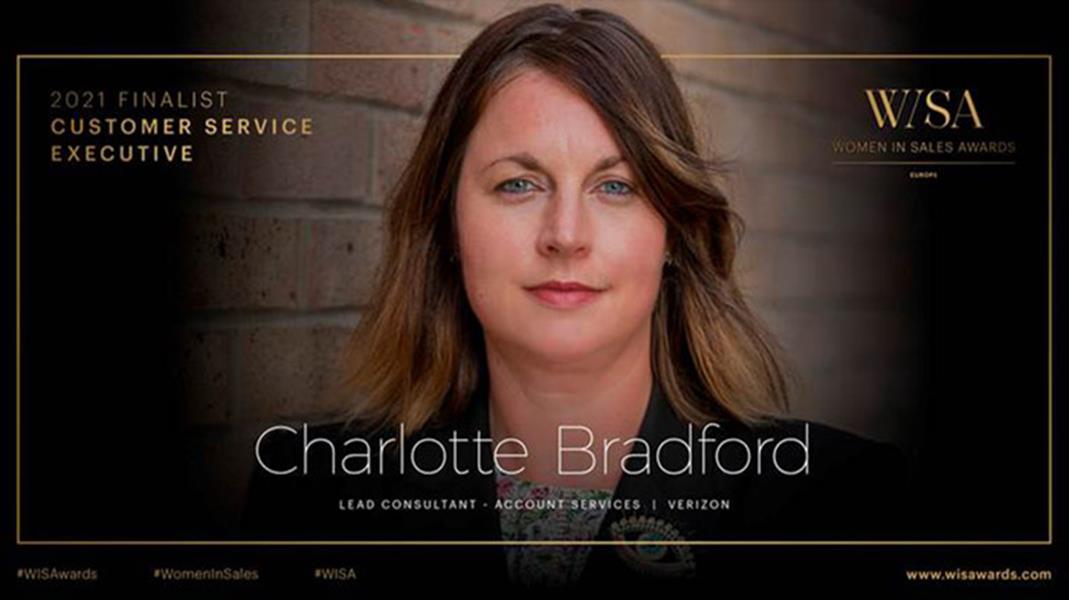 These V Teamers were recognized in a total of 11 WISA categories out of 21, including Best Woman in Technology Sales, Best Woman in Business Development, and more. Winners and finalists from different companies are named in each category.
WISA gives employers the chance to celebrate the achievements of women in sales roles, and their mentors, while highlighting diversity and inclusion. Congratulations to all of this year's finalists and winners!