An inside look at how V Teamers are celebrating Women's History Month and International Women's Day around the world as we Light the Way for future generations.
In the U.S., this year marks the 100th anniversary of the passage of the 19th Amendment in which women were granted the right to vote. On March 8th, International Women's Day is celebrated around the world under the banner, "Generation Equality: Realizing Women's Rights." With so much to celebrate and still so much work ahead, we are proud to honor the contributions of women throughout history this Women's History Month.
Kicking off Women's History Month with our "Light The Way" employee webcast.
With inspiring words from senior leaders, an insightful panel of next-gen women, and a dazzling performance from the Kent Place School Chamber Singers, we kicked off the month with our employee webcast to celebrate Women's History Month.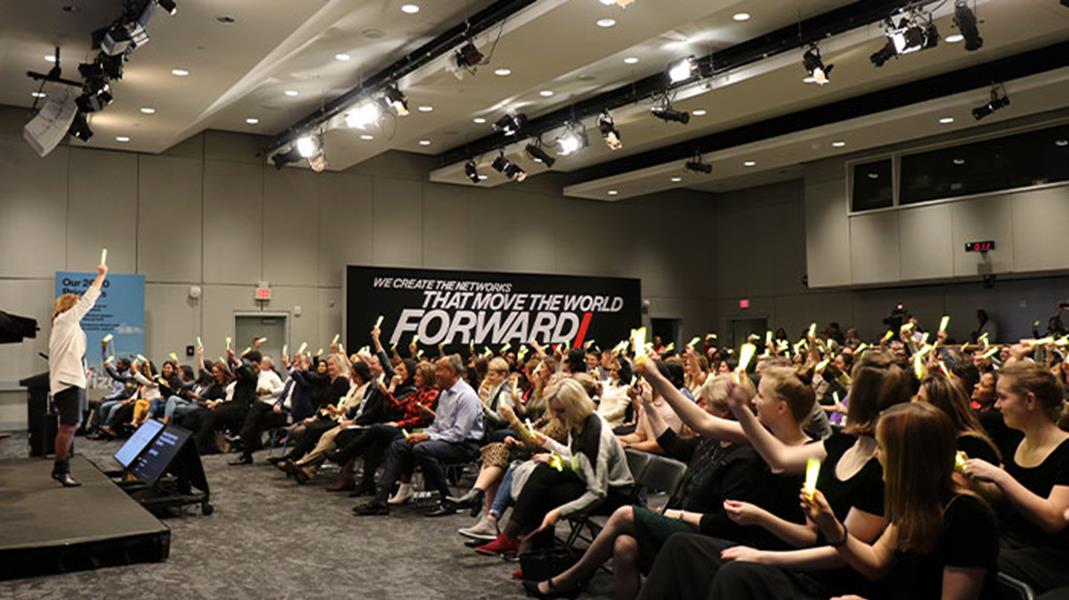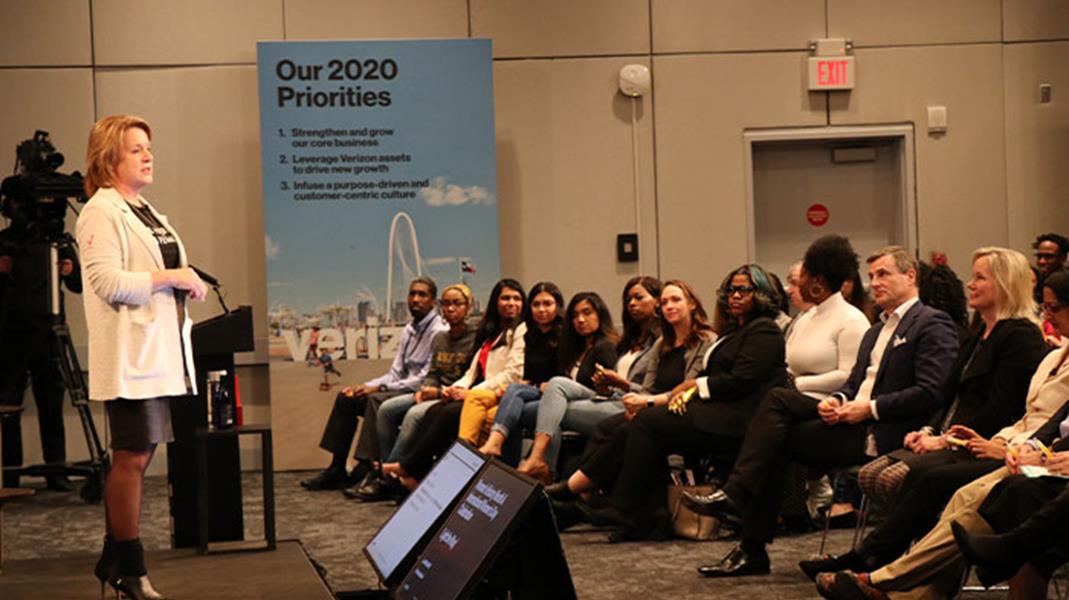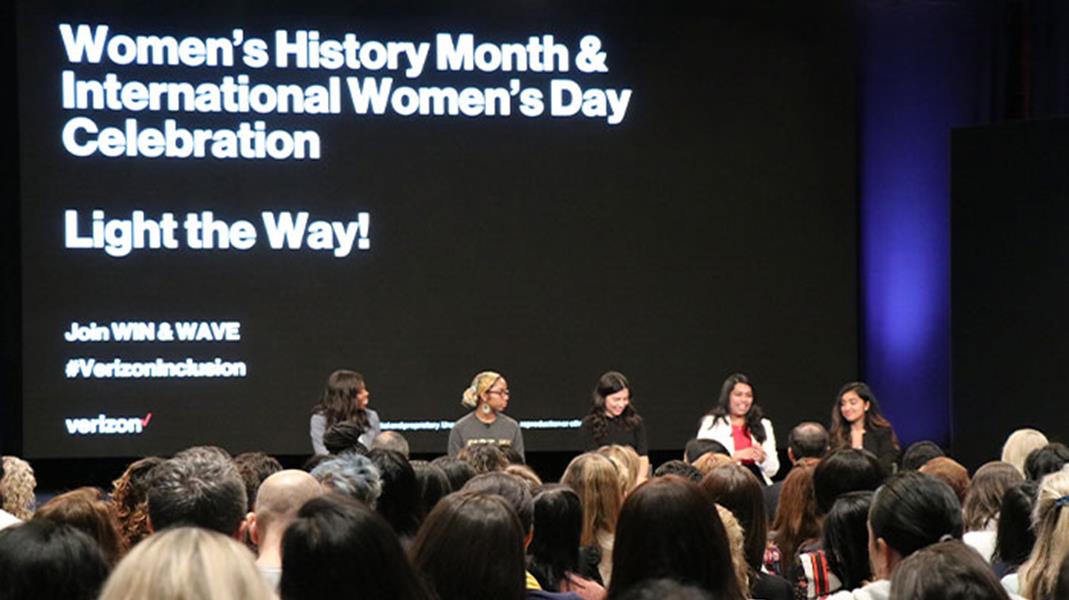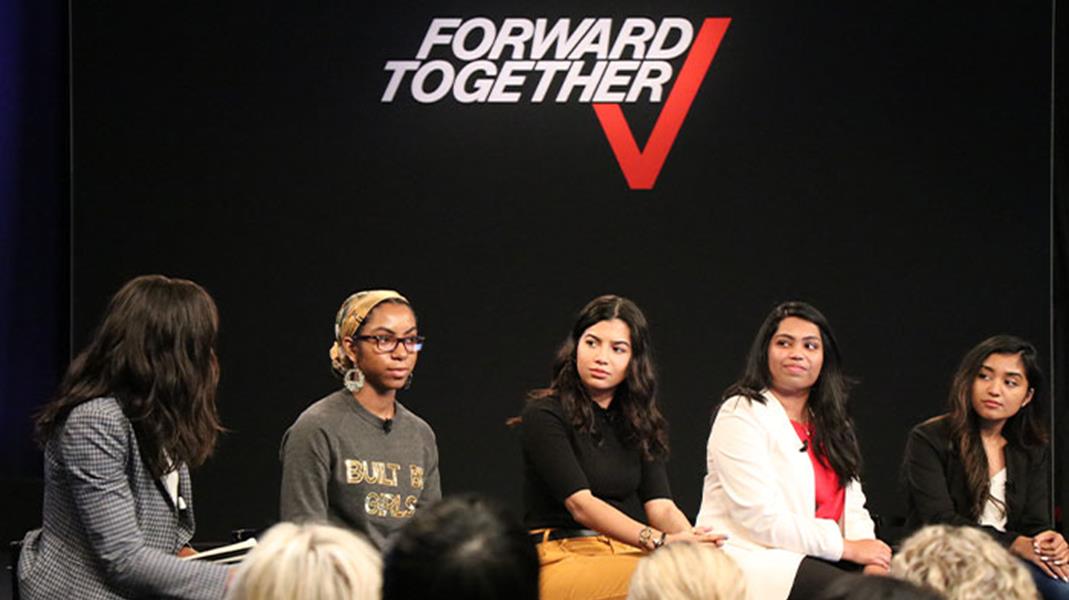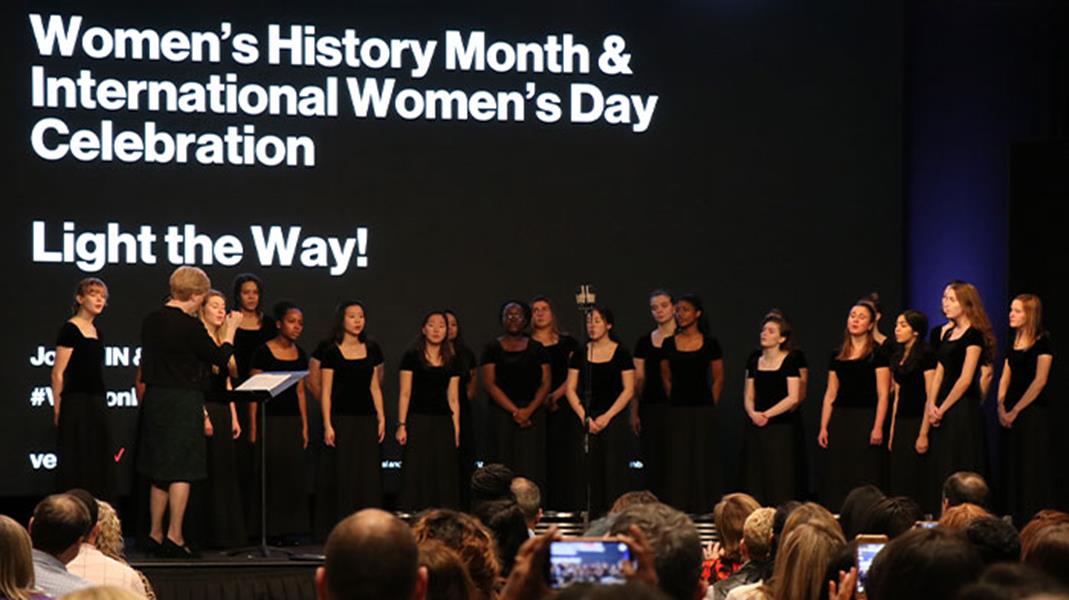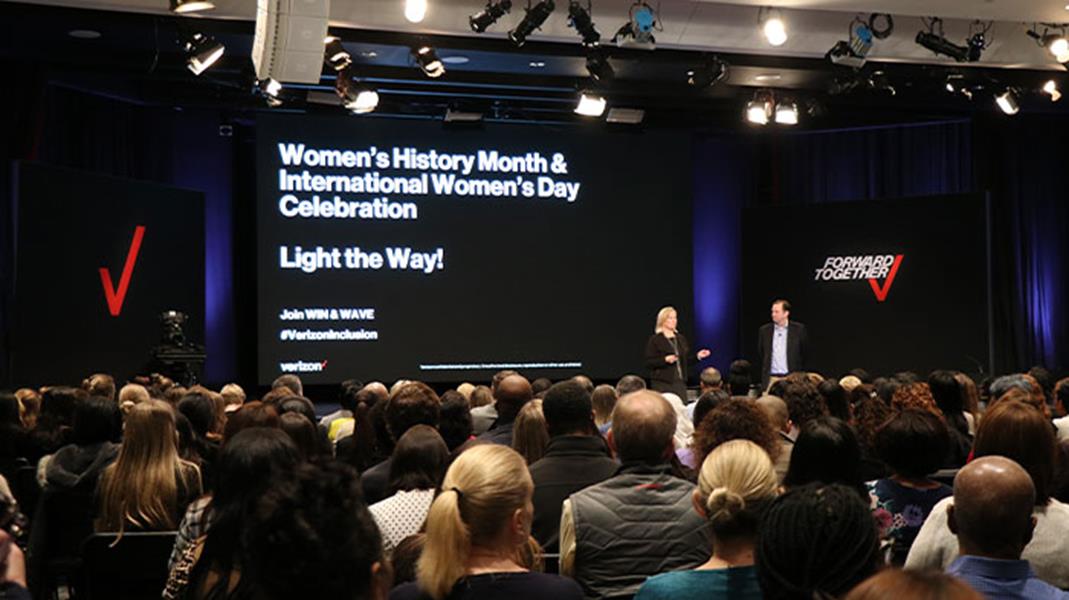 This year's theme, "Light The Way," takes a look at the progress made for women's equality, while looking ahead at what the future holds in creating opportunities for women and future generations to thrive and lead.
We heard from Verizon's executive sponsors of employee resource group Women's Association of Verizon Employees (WAVE): Chief HR Officer Christy Pambianchi and Chief Technology Officer Kyle Malady, and other leaders including Chief Strategy Officer Rima Qureshi, Group CEO of Verizon Business Tami Erwin, and Co-Lead of the Women's Association of Verizon Employees (WAVE) Kia Wilson. They each spoke about how Verizon cultivates an inclusive environment through our strategies, accomplishments, and career development programs.
"Verizon pledges to build an even stronger pipeline of diverse talent by strengthening sourcing, development, and retention initiatives from entry-level to executive leadership. We are not new to this work and we have more to do."
We also heard from a panel of inspiring women early in their careers with bright futures ahead of them. They are participants from different Verizon pipeline initiatives that create even more access for the next generation of talent to get into the tech world. Coming from different backgrounds and each sharing their experiences, panelists spoke about their passion and commitment to paving the way for future generations.
Stay tuned on our Verizon Works blog and Verizon Careers social channels as we highlight inspiring V Teamers throughout Women's History Month. Learn more about how Verizon fosters an inclusive culture that empowers all V Teamers.