The war in Afghanistan has ended and we express gratitude to our V Team veterans who served there and around the world.
Throughout National Veterans and Military Families Month, we've been showing our support and honoring veterans all month long through a variety of virtual and in-person events, volunteering initiatives, and more.
Here, we salute all servicemen and women from across the globe who served in Afghanistan. Having ended military engagement in this country after a 20-year war, it's important to give thanks to all of our Afghanistan veterans for whom the ravages of this military conflict are still fresh. We thank them for their grit and determination to protect the U.S. and our allies.
Humble heroes.
There are a number of V Team veterans who served in Afghanistan, and fortunately for us quite a few of them belong to our Verizon VALOR ERG (Verizon Veterans and Advocates Leading Organizations Responsibly employee resource group).
Tommy Jones - Military and Diversity Recruitment Team
Tommy Jones is the Global Lead of Verizon VALOR, and leads our Military and Diversity Recruitment Team where he works on strategic recruitment for service members and their spouses. Prior to joining Verizon nine years ago, Tommy served with the U.S. Army for 20 years, retiring as a First Sergeant with 19 medals for his outstanding service.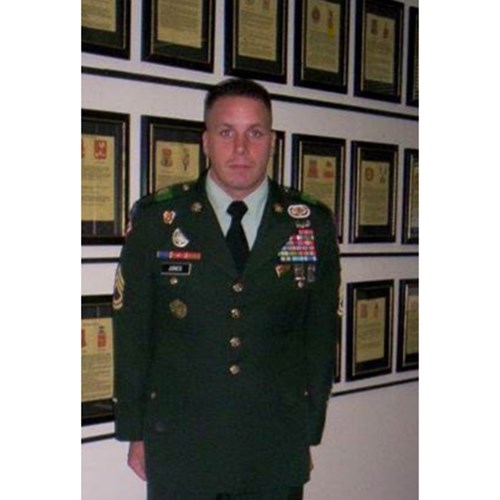 Having served in Afghanistan in 2004 during one of his several tours, Tommy remembers the remote area he was in while stationed near the Pakistan border. His unit could only receive limited supplies once a week and at one point, they'd gone 66 days without a shower. Serving in highly remote areas of Afghanistan, the residents Tommy came to know were farmers and their families, and he appreciated how they cared for and respected each other. He had a fondness for the village children and enjoyed putting a smile on their faces.
Tommy adds, "The Afghan people will forever have a place in my heart and it hurts me to see their suffering," Tommy said. "I'm hopeful the examples that our service members displayed there were enough for others to stand up and fight for those changes for their country."
Cole Johns - Solutions Architect
New to Verizon is Cole Johns, a Solutions Architect in our Business Group. Before joining the V Team last year via our Hiring our Heroes Fellowship, Cole served first in the Navy before transferring to the US Marine Corps for 21 years. His two tours in Afghanistan remain a part of him as he's currently involved with helping interpreters and others who assisted the military leave their country with the No One Left Behind initiative. He is grateful for the passion and expediency with which Verizon is contributing to this effort.
Cole is a proud graduate of Georgetown University, recently earning his MBA. Cole took this path in order to understand corporate terminology for the next phase of his professional life, and believes this better prepared him for his current role at Verizon.
His military experiences made him who he is today and he's forever grateful. He enjoys his vivid memories of exploring the world when he started his first deployment in Japan after a boyhood in Idaho, and now he's grateful for having the opportunity to encounter places he never thought imaginable. Cole said, "People say to me 'Thank you for your service', but I think to myself 'No, thank you – where else would I have gotten an experience like this?'"